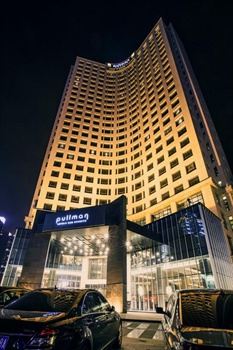 The Pullman Anshan Time Square (Anshan Shidai Boerman Dajiudian) is located close to Mengtai Park, Lishan District Government and Huarun Supermarket. It takes just a ten-minute drive to the city center.
Large scale venues for both social and professional gatherings are available as are more intimately sized meeting rooms and private dining rooms in the Chinese restaurant.
The front desk is capable of helping with a number of issues, from airport shuttle to ticket service or credit card use to currency exchange.